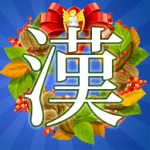 This year, give the gift of Knowledge to your friends and family!
Too mushy?
OK, how about:
Make somebody's life miserable by turning them on to Japanese studying!
KanjiBox runs on practically every iOS devices ever made (iPod Touch and iPhone 2nd Gen and up, all iPad models), making it an ideal gift for those people learning Japanese around you.
Click here to gift KanjiBox via the App Store…
Note: Due to App Store restrictions, keep in mind that your gift can only be redeemed in an account from the same country as yours…